Welcome to Yuppy Puppy Pet Stylists.  Our family business has provided Canterbury and surrounding suburbs with exceptional dog grooming for over twenty years – three generations of our family!  Our professional stylists are here to help your dog look stunning and feel comfortable with a coat that is appropriate for the season.
We endeavour to make every salon visit easy and enjoyable for both you and your dog.  Our range of grooming packages can be tailored to the needs of your dog.  We stock a range of high-quality after care products to keep your dog looking and smelling great between appointments.
If you have any questions or would like to make a booking, please call the salon on 03 9888 4993 or email us below.
We're looking forward to seeing you and your dog in our salon!
Been using Yuppy Puppy for 10+ years for our little Maltese Schitzu Minka.  They always do an amazing high quality job and they're really nice people.  I constantly get comments about how great she looks after grooming.  Highly recommended!!
Brian C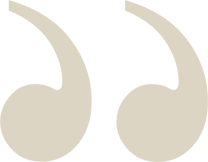 Yuppy Puppy Grooming Packages
All packages include dogs washed twice by warm hydrobath then hand washed, coat conditioned,  fluff dry, rest time, leg stretch in the garden, cuddle time and nail trim.  Expert techniques such as asian fusion grooming and colouring can be combined with the packages below.
Cute & Fluffy Package
Our most popular package ideal for cavoodles, labradoodles, groodles, shnoodles, moodles, maltesee x shitzus, spoodles etc.  This groom is designed to highlight your dog's best features – to achieve a cute trim with fluffy legs and teddy bear face.  No longer than 6 weeks between grooms is required to maintain this look.   Up to 10kg from $95  –  10-20kg from $110  –  20kg+ from $130.
Our gorgeous clients
Contact Us
Visit the salon
288 Doncaster Road, Balwyn North